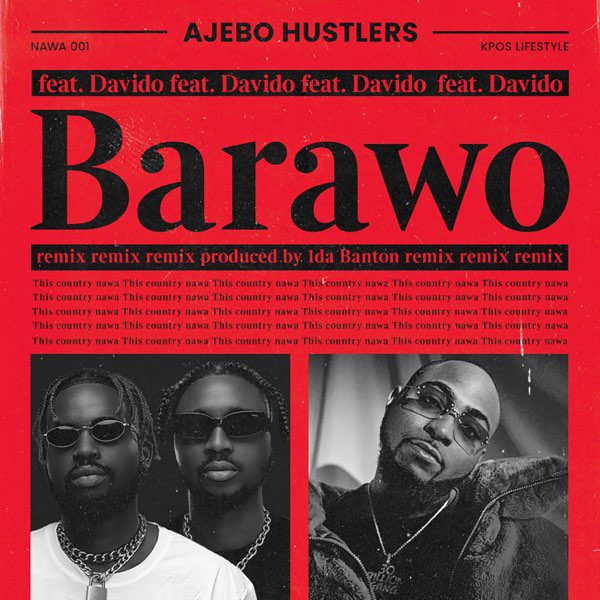 Download Ajebo Hustlers ft. Davido – Barawo (Remix)
Ajebo Hustlers links up with Nigerian superstar, Davido to deliver a massive record which seem to be one of the basic challenge facing humanity in Nigeria.
The song which emphasis on the rising cases of jungle justice and justice system in Nigeria was produced by 1da Banton. STG takes credit for mixing and mastering the joint.
Quotable Lyrics:
Dem been para o
Angry mob dem killy barawo
Back in Aba
Burning Dead body
Dem do am like nama o
Dem konk him ogor o
Wipe am 2 by 2 him japa o
Fall for coal tar o
Olokpa don show
Everybody don kawa o
Call him mama
Olokpa don show
Everybody don japa o
This country na wa (yo lo lo lo lo)
This country na wa (ye le le le le le le)
This country na wa (yo lo lo lo lo)
This country na wa (ye le le le le le le)