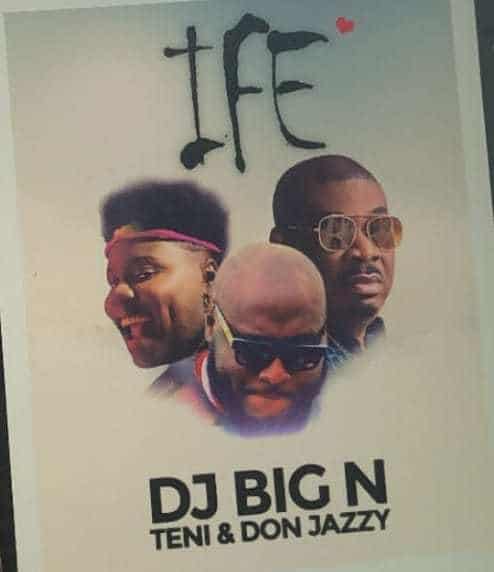 DJ Big N teams up with Teni and Don Jazzy on the ultimate love song – "IFE".
DJ Big N is kicking 2020 off big with his newest single, "Ife", featuring the one-take god, Teni and ace music producer, Don Jazzy.
"Ife" is the ultimate love song that not only showcases love's maturity, but also the definition of genuine love. A culmination of love adventures, Teni and Don Jazzy poured their hearts into this song and expressed how love makes them feel.
Check This Out [Music] Sound Sultan – "Odo" ft. Olu Maintain x Teni x Mr Real
On the melodious chorus, Teni goes on a galactic spree to express how genuine her love is while Don Jazzy preaches reassurance ("Assurance") on his verse.