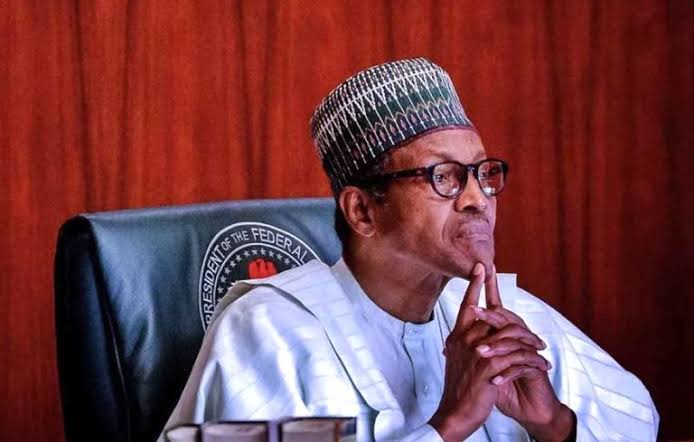 Insecurity has not subsided, Mr. President
IT says that if a candidate is allowed to grade their test, they will give a straight "A". Politicians love to give themselves a pass, no matter how poor their performance is. President Muhammadu Buhari, who likes to make deep promises, is also adept at praising himself and blaming others for the problems he should solve as a leader. The president is perhaps the only entity in Nigeria that continues to "improve" the country's insecurity.
Everyone else, including his all-progressive Congress, the APC, the governors have been drumming about the drop in security in their respective rooftop camps.
The president went beyond the norm in his Eid el Maulud message on Tuesday when he asked reporters to stop reporting that insecurity was growing but declining. According to him: "The reality of the decline in insecurity should replace inaccurate reports of the increase in insecurity in the country."
The President seems to describe the increasing level of military and security mobilization against Boko Haram terrorists, ongoing terrorism in the Northwest, and violence in the Southeast as an automatic decline. in a state of insecurity. While Nigerians are aware of the government's increased efforts to curb insecurity, murders, school abductions, kidnappings, armed shepherd attacks and insurgencies Jihad continued to increase. Just a day after Buhari said the insecurity was decreasing, there were reports that terrorists had used it to attack the Abuja-Kaduna railway services. Photos and videos of a dead engine driver's cab, with shattered tracks, possibly with explosives, flooded mainstream and social media. People sought protection in view of the perceived safety of train travel as the attempt to travel on the Abuja-Kaduna highway turned into a suicide mission due to the activities of the kidnappers. The president's idea of ​​telling the media how to do their job is completely out of place and a waste of time. 

The constitution gave the media the power and responsibility to hold the government accountable. Again, we emphasize that the media will not seduce or coerce their sacred constitutional duty to report and inform the public in an honest, professional and trustworthy manner, including on security matters. We call on Buhari, as Commander-in-Chief, to lead a new approach to assessing our security challenges accurately and without bias. When this happens, we are confident that, with public support, the military will be able to restore peace throughout Nigeria. Once our insecurities really start to subside, the media will be the first to say so, as we cover things as they happen. But if we continue to fight our insecurities with a mentality of prejudice and suspicion, the situation will continue to deteriorate.