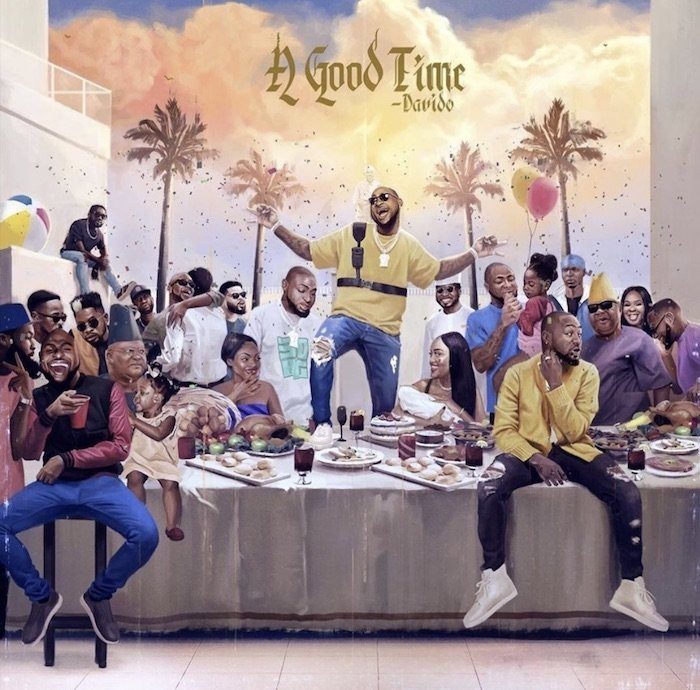 Nigerian superstar, 
Davido
 has finally released his highly anticipated project called "
A Good Time
" Album.
Off his new body of work, "A Good Time" album, Davido presents an outstanding Pop track dubbed "One Thing".
Due to tons of messages requesting for the Lyrics, here we bring to you the Lyrics to the new tune.
LYRICS
[Intro]
Ofe shey lu
Ayakata
Ofe shey wan
Ayakata
Ofe shey whin
Ayakata
Ayakata
One thing that I've been wanting is you
One thing that I've been wanting is you
One thing that I've been wanting is you
One thing that I've been wanting is you
You are the One thing that I've been wanting is you
One thing that I've been wanting is you
You are the One thing that I've been wanting is you
One thing that I've been wanting is you
I am a hunter, I have been hunting
Looking for girls in London
But they put me on a long thing
Long thing, I'm on a long thing
I've been making my money, chilling large
Faaji Alhaji
Maradona, feeling nice
No go dey reason am o
I'm Michael Jackson, dangerous
O baby this one no be kpomo
No be kpomo wey soft o
I'm Michael Jackson, dangerous
One thing that I've been wanting is you
One thing that I've been wanting is you
One thing that I've been wanting is you
One thing that I've been wanting is you
You are the one thing that I've been wanting is you
One thing that I've been wanting is you
You are the one thing that I've been wanting is you
One thing that I've been wanting is you
Wetin Instablog wan talk again?
Your body fit to make a man wanna craze
Wetin media wan talk again?
Your body fit to make a man wanna craze
Doh doh doh doh doh doh
Kiddo
Doh doh doh doh doh doh
No go dey reason am o
I'm Michael Jackson, dangerous
O baby this one no be kpomo
No be kpomo wey soft o
I'm Michael Jackson, dangerous
One thing that I've been wanting is you
One thing that I've been wanting is you
One thing that I've been wanting is you
One thing that I've been wanting is you
You are the one thing that I've been wanting is you
One thing that I've been wanting is you
You are the one thing that I've been wanting is you
One thing that I've been wanting is you
Kiddo Kiddo Kiddominant
Your girlfriend favorite song o
Mix Monster