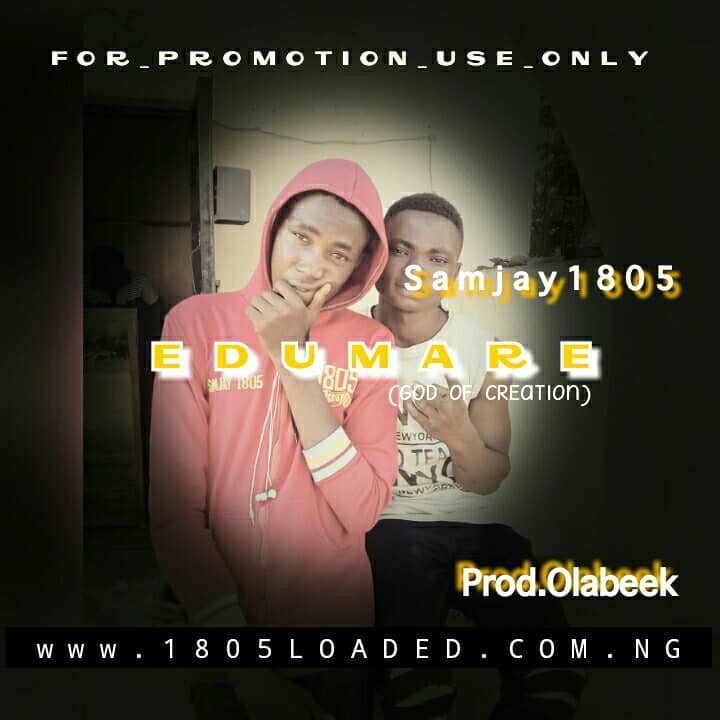 The streets and the clubs goes hot as The hit Maker Samjay1805 #Jekalo Crooner Dashout new Hustler Anthem #Edumare [Prod.by OLABEEK]
To motivate All Real Hustler Around The World And His Fans Too
Download & listen!!!!!!
Don't Forget To Share!!!
Download here
Read Lyrics Below
👇👇👇👇👇👇👇👇👇👇👇👇
SAMJAY1805 – EDUMARE LYRICS.
INTRO
Edumare loshey Oh !!!
Xclusive Music @ 1805loaded.com
Edumare loshey yeah Yeah
Ehy ehy Samjay1805 Baddie Bah BADMANTHING yeah yeah yeah
Olabeek Sticks All The Beat For Me
.
verse 1
Av been Hustl lati pinishin
So many Guys Criticize Me
I don't let That To Affect me
Am all About My Money
Work Work Work!!
Try Try Try!!!
Just For Me To Be Fine
So Many Things My Eyes Have See
Hustle To The Left To The Right Kowo lepe
Do any Job Do Able Kowo Lepe
When The Hustle Con Dey pay
Won Wa Femo Bi Owo shey nwole (Kole Yewon)
CHORUS
"Won Femo idi Abajo, Edumare Loshey!!!
Won Femo Bashey Pawo, Edumare Loshey!!!
They Want Know How We Dey Flow, Edumare loshey!!!
Won Femo Bi Owo Shey nwole, Edumare loshey!!! " 2times
Verse 2
They Want Us To Fall Buh we stand Tall
They Want Dull Us Buh We keeping Ball
They Want Stop us yet we Keeping Moving on
Any Show we step in We Turn it up
HOOK
OLUWA SHAMA SHOWA OH
AJE GBODO WA ENI KURA OOH
AO MO IKAN TASE TOFE JE OJU WA HMNM BABA SHAMA SHOWA OH, JHOOR MA SHOW WA
REPEAT CHORUS
VERSE 3
Any show Omo na killing
Any Club Omo Na Rocking
Tori Everyday I Keeping Grinding
pashe Pashe Deni mo ngbo pemi
REPEAT HOOK AND CHORUS
OUTRO
YEA YEA EDUMARE LOSHEY OH
AAAH AH EDUMARE LOSHEY YEAH YEAH
SAM JAY 18 0 5
BADDIE, BADMANTHING, BADMANTHING
EDUMARE LOSHEY YEAH YEAH