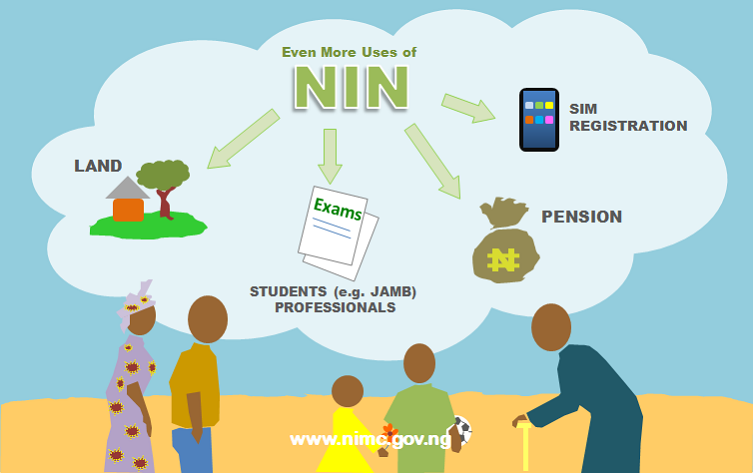 NIN registration reaches 67 million – Pantami
According to the federal government, 67 million people have registered for the national identification number NIN, which is the basis for economic growth and national security.
This was announced by the Minister for Communication and the Digital Economy, Mallam Isa Pantami, in Paris at the Nigerian International Association Forum on the sidelines of the Paris Peace Forum.
The event, attended by President Muhammadu Buhari and business tycoons from Nigeria and France, was organized to highlight Nigeria's immense business and investment opportunities. Pantami said the NIN database was designed to include people in the productive ages of 15 to 60 first, with 92 percent counting in that category.
He said the focus right now is on the youngest age, ages one to fourteen. The minister said the government attaches great importance to NIN registration because it is the foundation for economic growth, insuring the country and protecting investors from fraudulent elements. "With the registration of the NIN, the identity of the citizens and legal residents will be known and whoever connects, the identity will be known to the federal government and the security institutions.
"You cannot open an account, edit passports and driver's licenses without getting the NIN, and this has become a requirement for access to government services and the safety of potential investors," he said. The minister said registration went smoothly with the increase in registration centers from 1,600 to 6,000, while one or two registration centers for Nigerians from the diaspora were set up in each country. Pantami said more than 10 enrollment centers have been set up in the UK and US to meet the needs of many Nigerians in those countries.
To make the country safe and attractive for FDI, Pantami said the government launched the national digital economy with eight pillars, including number six, which deals with cybersecurity. He said that, among other things, the cleanup of the country's database was achieved by blocking more than 24 million SIM cards that were not incorrectly or completely registered and could be used for cybercrime. (YAYA)